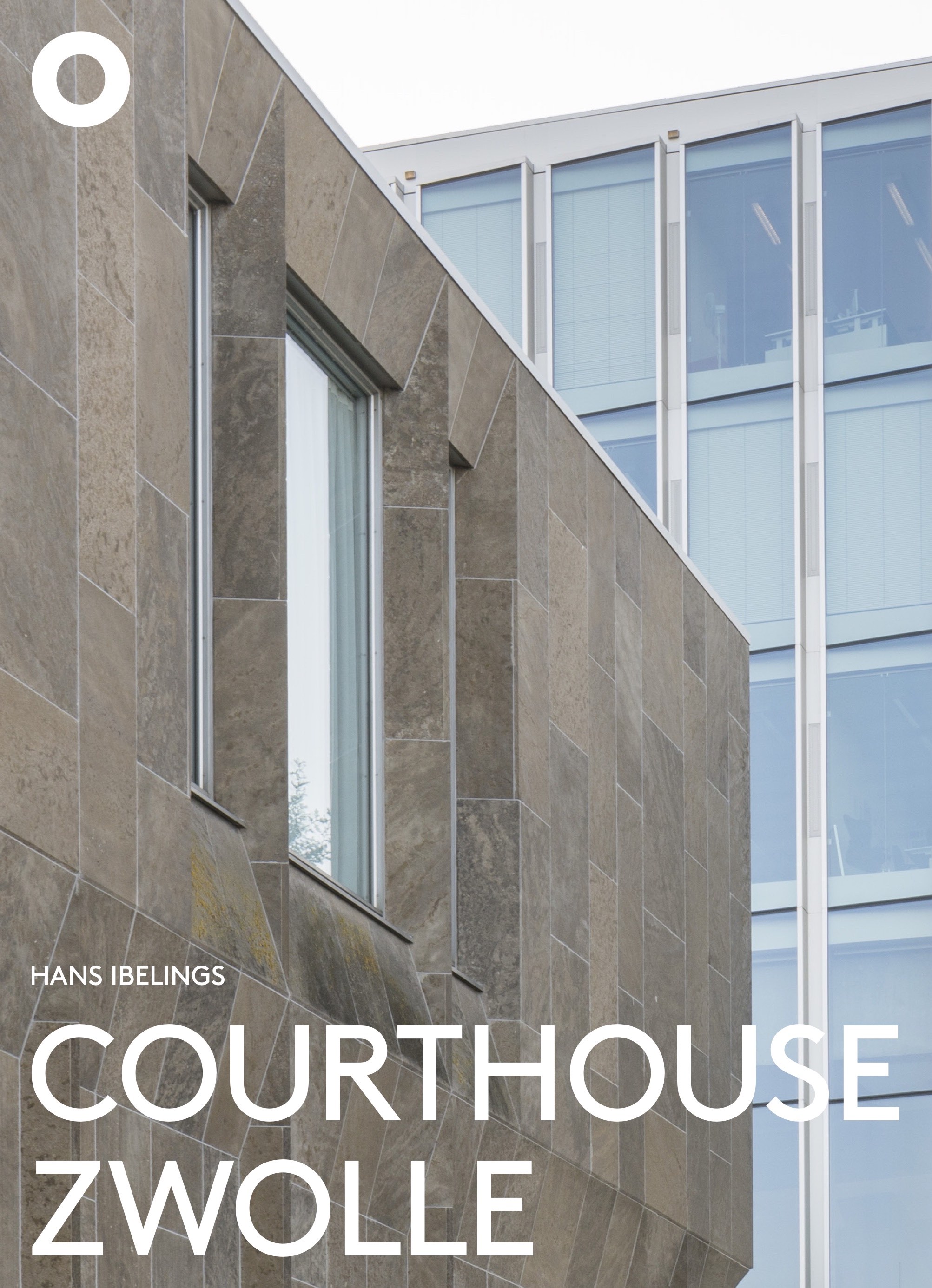 Courthouse Zwolle: Jo Kruger, Rob Hootsmans
Hans Ibelings
Date of publication: 1 April 2020
17 x 23.5 cm, 144 pages, illustrations in colour and b/w
ISBN/EAN 978-94-92058-09-6
Price: 27 euro (plus postage)

For both Jo Kruger (1914–1983) and Rob Hootsmans (1962) the architecture of the Courthouse in Zwolle had been a long time in the making. Kruger started in 1963 with his project for a combined district and subdistrict court which took 14 years to be completed. In 2004, while still working for the Government Building Agency, Hootsmans began exploring how Kruger's building could be extended. He finished his extension in 2013, and completed the renovation of Kruger's building in 2016. Even if the architecture of Jo Kruger is very different from Rob Hootsmans', and their coming together on the site of the Courthouse in Zwolle accidental, it is somehow a meeting of kindred spirits. Both the work of Kruger and of Hootsmans combine reticence with the comfort of an unexpected intimacy. The understated monumentality of Kruger, and the serene atmosphere of Hootsmans seem to come from a similar source.
Order
Please send an email with details of your order and your delivery address to: ibelings@architectureobserver.eu
You will receive an email with payment instructions (bank transfer only)
Upon receipt of your payment, the order will be sent to you.