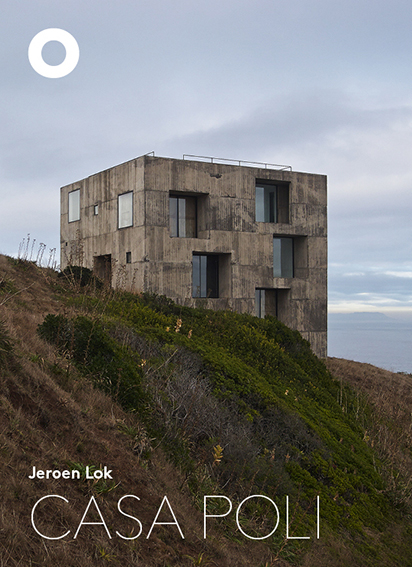 Casa Poli
Jeroen Lok

Date of publication: 15 June 2013
14.5 x 20 cm, 160 pages, illustrations in colour
ISBN 978-90-819207-4-2
Price: 20 euro (plus postage)

Dutch photographer Jeroen Lok went to Coliumo, Chile, to visit the Casa Poli, designed by Pezo von Ellrichshausen. The house-cum-cultural centre has featured in publications worldwide with images showing its pristine state and splendid isolation. In this book Jeroen Lok sensitively documents the weathering of the house during almost a decade of existence, and places it in its context, which underwent big changes after an earthquake in 2010. The book includes a written commentary by Lok, and an interview by Hans Ibelings with the architects Mauricio Pezo and Sofia von Ellrichshausen, who reflect on the house and on how it has informed their subsequent work and ideas.
Order
Please send an email with details of your order and your delivery address to: ibelings@architectureobserver.eu
You will receive an email with payment instructions (bank transfer only)
Upon receipt of your payment, the order will be sent to you.