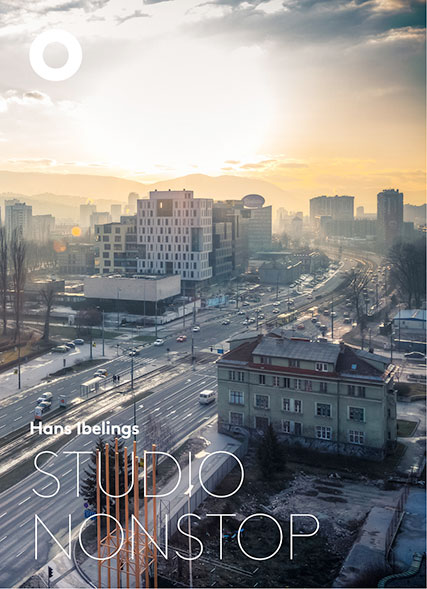 Studio nonstop
Hans Ibelings
Date of publication: 25 September 2012
14.5 x 20 cm, 96 pages, illustrations in colour and black/white
ISBN 978-90-819207-1-1
Price: 18 euro (plus postage)

Studio nonstop is one of the foremost contemporary architectural practices in Bosnia and Herzegovina. With the capital Sarajevo as home base and principal work site, the architects of Studio nonstop have realized a number of impressive works since 1999, a selection of which can be found in this monograph. With their architectural and urban design work, they are contributing not only to the reconstruction of war-ravaged Bosnia and Herzegovina, but also to the reconstruction of an architectural culture of the Balkans, which was also thrown off balance by the civil war and the laborious transition from a stagnating socialism to an imperfect capitalism.
Order
Please send an email with details of your order and your delivery address to: ibelings@architectureobserver.eu
You will receive an email with payment instructions (bank transfer only)
Upon receipt of your payment, the order will be sent to you.